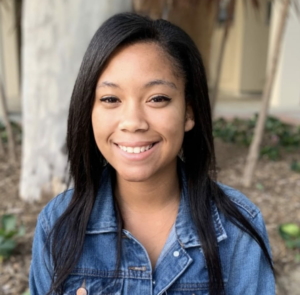 Bio
Lauren Campbell is an undergraduate student at UCLA, majoring in history and psychology. Lauren is a writer who has published one novella so far and hopes to write many more! She is also a writer for the Daily Bruin student newspaper at UCLA. After interning at the Federal Public Defender Office for the District of Columbia this year, Lauren became more and more interested in criminal justice and the victims of the carceral system. Furthermore, having been moved by the disproportionate strain mass incarceration has placed on her community, Lauren has pushed to get involved with prison education both in the hopes of building her own understanding and spreading awareness to her larger community so that, working together, everyone can have the tools they need to enact change.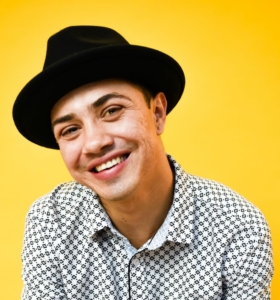 Bio
Daniel Bisuano is an actor, writer,poet, and advocate. He continues to pursue his dream and goals to pursue his creative goals well also empowering his community through his advocacy work. Daniel has been an advocate for seven years and has worked with and been a part of organizations like Homeboys Industries, Anti-Recidivism Coalition,California Justice leaders, and Inside out writers. Daniel continues to strive to not only better himself but also his community around him. Having spent seven years in the justice system as a youth he has a strong passion for the empowerment and advocacy of the formerly incarcerated community. Living as a former foster youth Daniel believes that many different communities intertwine and has a strong passion for creating awareness and change amongst each one. Currently Daniel is on the board and committees of different community advocacy organizations like Reproductive Health and Equity Project for Foster youth, Integrated Health community with the Los Angeles Regional Reentry Partnership and the BUS ambassador program with U.C berkeley. As well as his different engagements with advocacy Daniel is a full time student at Los Angeles Trade Technical Community College majoring in Digital media arts. Daniel continues to explore different ways to help the community through his work as well as different ways to share the stories of people impacted by the various barriers associated with being involved within the system.
Bio
Kiera Crandall is a first-year transfer student at UCLA from Moraga, California majoring in sociology. She currently is a member of STOMP at UCLA, volunteers at an elementary school, and works with ReEvolution. Kiera is passionate about eliminating the racial disparities and inequalities in general within the criminal justice system and specifically in regards to the death penalty. She believes that the system should be more focused on rehabilitation rather than the current punitive measures. Kiera enjoys hiking, attending concerts, sports, and traveling with her friends and family.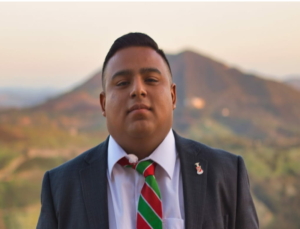 Bio
Jorge Cruz is a 1st year transfer student at UCLA majoring in Chicana/o and Central American Studies and minoring in History. He transferred from San Bernardino Valley College as an Honors program student, and considers the founding of his high school MEChA (Chicanx Student Org.) as one of his proudest accomplishments. His interest in prison abolition was sparked by one of his mentors and Huey Newtons' Revolutionary Suicide, and he hopes to pursue a career in law to better aid in the abolitionist movement. His research interests include political conservatism and religion within the Latinx community. Jorge hopes to gain the knowledge and experience necessary to continue working in abolitionist circles.
Bio
Alyson Fortner Widell is a social worker dedicated to anti-oppressive and anti-racist practice with a trauma-focused lens. She has a BA in Theatre Arts from Barnard College and received her MSW from Silberman School of Social Work. This is her first project with the Prison Education Program and hopefully will not be the last!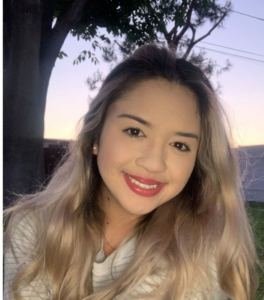 Bio
Sara M. Orellana is a first-year transfer student majoring in Sociology and minoring in Public Affairs. Along with being a full-time student, she is also a peer advisor for UCLA's Center for Community College Partnerships, the incoming Administrative Coordinator for the Pilipinx Transfer Student Partnership, and a Legal Intern for Homeboy Industries. Sara is passionate about anti-recidivism efforts, dismantling the prison industrial complex, and amplifying voices that have been affected by state-sponsored violence. After completing her undergraduate degree, her goal is to attend law school to work in pro-bono family law. In her free time, she loves to adventure, bake, rollerskate, and spend time with her family, her partner, and her two cats, Leo and Pablo.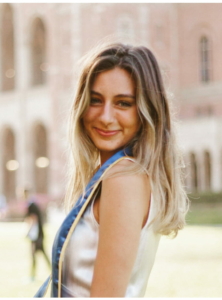 Bio
Petra Silvey is a recent UCLA graduate with a Sociology degree.She grew up in Berkeley, speaks Greek, loves dancing, reading and her favorite thing to do in the world is rollerblade by the Santa Monica pier. She is a trained doula, writer, and fascinated by audio and visual storytelling. She hosts a UCLA Radio show, and was the executive producer of the JazzReggae Festival. Since being a UCLA student, she has become more and more interested in anti-recidivism efforts, as well as working with art and creativity as a means of healing trauma.
Bio
Jeniffer Cruz is a rising third-year student at UCLA double majoring in Public Affairs and Education & Social Transformations. Jeniffer was born and raised in the Westlake District adjacent to Downtown Los Angeles; from her personal experiences, as a system-impacted individual, she became passionate to take steps to dismantle the prison industrial complex and to provide resources for at-risk youth. At UCLA, she is an intern for Yolotzonyo Mecha De UCLA where she implements nontraditional frameworks, Critical Race Theory and Indigenous Education Model, to drive healthy discussions about scholar's community and education among Black and Brown youth in South Los Angeles' alternative high schools. Post-graduation, Jeniffer hopes to attend law school to work as a juvenile criminal defense lawyer to dismantle the mass incarceration of Black and Brown folk in Los Angeles. During her free time, she enjoys eating out with her family and friends.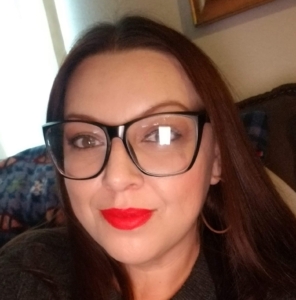 Bio
Karla Barrón is a Chicana scholar activist who is passionate about abolishing systems that perpetuate trauma, harm and the historical oppressions that communities face. She is a first generation college student, starting her journey at the Riverside Community College District (Norco College), received her Bachelor of Science degree in Sociology from the University of La Verne (2020) and will be completing her Master of Arts in Restorative Justice from Vermont Law School (2021).
Bio
Hello there Lovely people!! This is Nisha Joseph, Nisha Joseph is an undergraduate student in her Junior Year at UCLA. Who is majoring in Psychology and minoring in Ethnic Studies. With the aspirations of going into advocacy work and to address the inequalities seen within the legal and criminal justice system. She resides and grew up in the greater South Los Angeles community. She hopes to learn from her peers but also hope to be able to collaborate with leaders doing great work to address the social issues happening in our backyard.
Bio
Hailing from South Central Los Angeles, Alberto joins the Beyond the Bars fellowship following his recent undergraduate education in a Philosophy B.A. at UCLA (c/o 2020). His participation within the Beyond the Bars Fellowship is grounded in his duty to serve among a community of changemakers that move with intention toward coalition building and racial, economic, and restorative justice. Although based in current work as an Education Consultant for a private organization, Alberto hopes for a career in education policy to improve and recontextualize BIPOC student learning outcomes within K-12 schooling, and in the research (and reimagination) of curriculums and teaching modules in order to stand inclusive of non-traditional, underrepresented, and racial histories,stories, and narratives. In this spirit, Alberto pursues an understanding of prison education as he remains interested in legislative advocacy and questions regarding power and justice, democratization, and ideology within the classroom. 
Alberto hopes to begin an Education M.A. in the Fall of 2021. In his free time, Alberto enjoys reading philosophy, Olympic and NCAA Wrestling, podcasts, or playing League of Legends.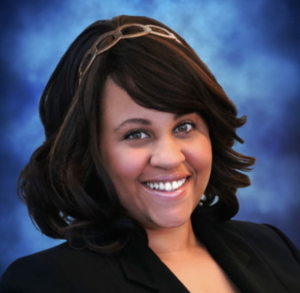 Bio
Ayanna Robinson is an undergraduate transfer student at UCLA from Moreno Valley College where she graduated with Honors with 5 Associate's Degrees, including Political Science, Humanities, Philosophy & Arts, and Social and Behavioral Studies. Prior to transfer, she served as the student commencement speaker where she addressed her graduating class, imploring them to work for those around them, not only to better themselves. Ayanna is currently a senior, majoring in African American Studies. In her free time, Ayanna is dedicated to programs that hold special meaning for her such as STOMP, a UCLA transfer program where she has volunteered and served on transfer panels to encourage other transfer students to attend UCs. Having been a juvenile offender, Ayanna understands the unique challenges that these youth face and is dedicated to assisting them with their transition from offender to freedom. Ayanna plans to attend law school upon completion of her studies at UCLA. Ayanna is married with 5 children, ages 3-12 and currently resides in Riverside, California.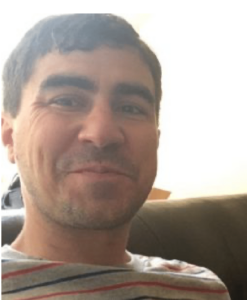 Bio
Robin Alfriend Kello is a PhD candidate in English at UCLA, where his current research focuses on Shakespeare and social justice, translation, adaptation, and theatrical representations of forced migration and refugee experience. Committed to writing, teaching, and the possibilities of theater, he is always looking for new approaches at the intersections of scholarship, performance, and advocacy.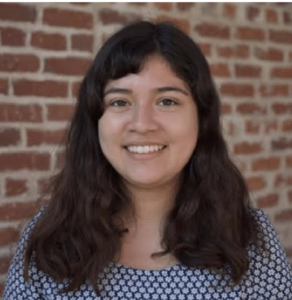 Bio
Monica Juarez is a recent graduate from UCLA's School of Art and Architecture, majoring in art, film, television and media studies. She is a visual artist, writer, and researcher that uses animation and sculpture to create speculative narratives rooted in themes of ecology and belonging. Moreover, as a system impacted youth, she uses art to understand the complexities and intersections of addiction with systems of oppression. She aims to work alongside others to co-learn and co-create a future with radical accountability, love, and care that ends criminalization and incarceration. She is a past recipient of the UCLA Undergraduate Research Fellowship (2020), Frieze Los Angeles Fellowship (2020), and Astin Civic Engagement Fellowship (2019)